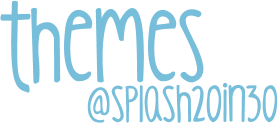 — Themes are
always
open for interpretation.
— All icons must be new and specifically for that particular round.
— You must submit your
OWN
work; this includes manipulations as well.
— All icons must fit LJ standards; under 40kb, 100x100, and in .gif, .png., or .jpg format. Animation is not allowed.
— Icons must be kept to a level of PG-13. Unsure? Ask.
— If you are linking back to your journal or community:
ALL POSTS MUST REMAIN PUBLIC UNTIL WINNERS ARE POSTED
.
— Up to three teasers.
— NO STEALING.
—
PLEASE GIVE FEEDBACK TO OTHERS!
—
DO NOT SUBMIT YOUR ENTRIES TO THIS POST
. You will be making a new post to this community with your entries.
—
SUBJECT
: round 11: username.
—
DO NOT TAG YOUR POSTS
: a moderator will do that for you.
—
ALL ENTRIES DUE BY
: JULY 31ST, 2018 @ 11:59 PM EST [
COUNTDOWN
].
THEMES
[10]: bright, morning, shadow, far away, bliss, up close, book, zodiac sign, flower, left.
Feel free to edit the table if you so desire.
IF FOR WHATEVER REASON THE TABLE DOES NOT WORK FOR YOU, FEEL FREE TO MAKE YOUR OWN TABLE OR NOT USE IT AND JUST PUT THE WORDS ABOVE THE ICONS.
Signups
.
Thank you to
everyone
who suggested prompts, much appreciated
!
Good luck and ebb that creativity of yours!
If you have ANY questions at all; feel free to drop a comment below. :D